How to Disable Accessibility Shortcuts
Press the side button on your iPhone thrice to get the list of Accessibility Shortcuts. From the available shortcuts, untick the function to disable its effect. Again, if you've added only one function, it will be deactivated when you triple-click the side button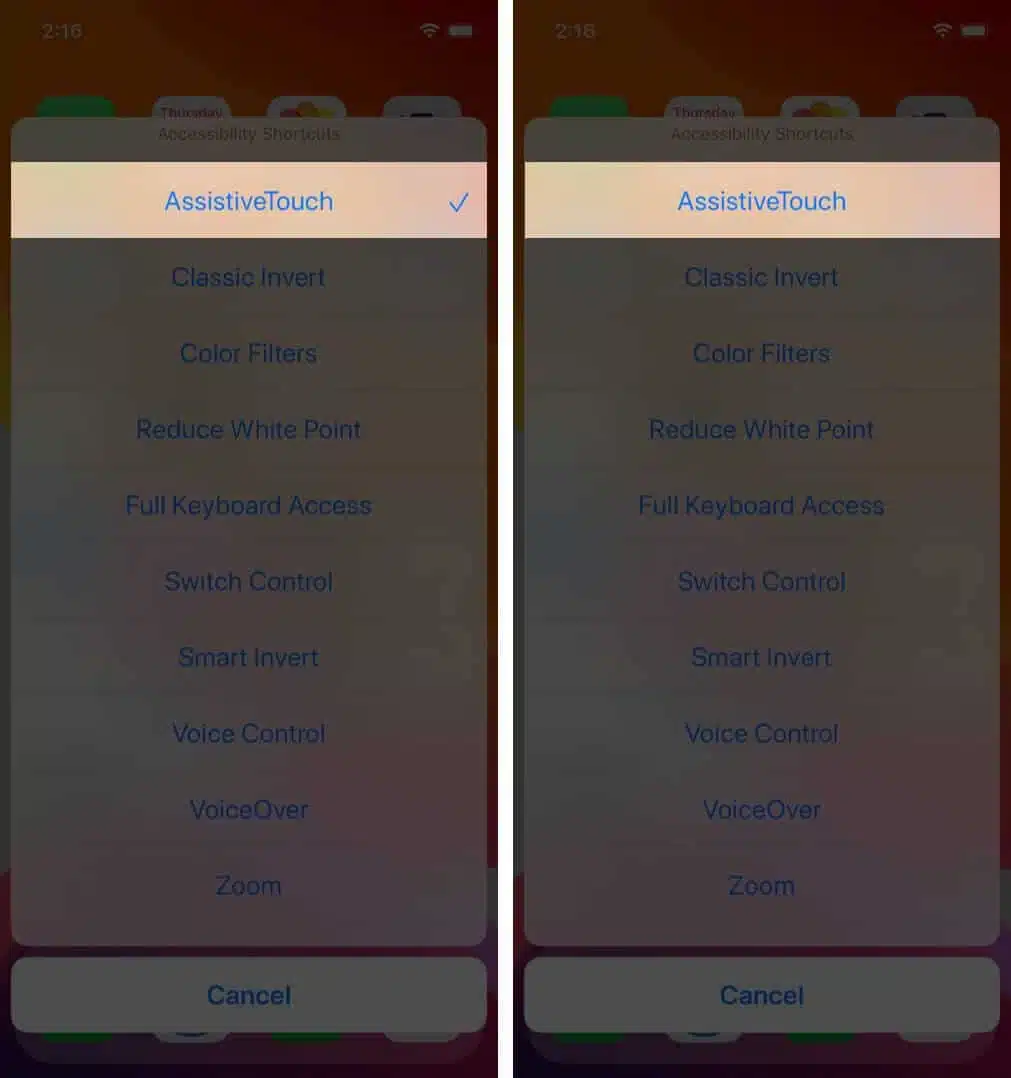 How to Access Accessibility Shortcuts Using Control Center
Customization of the Control Center enhances its user experience. Let me show you how to do it.
Open Settings on your iPhone.
Go to Control Center.
Tap on Customize Controls.
Tap '+ ' icon to add the Accessibility Shortcut to the Control Center.
Open Control Center and find the icon of Accessibility Shortcuts.
Select the function to activate it.