3. Meeting complete strangers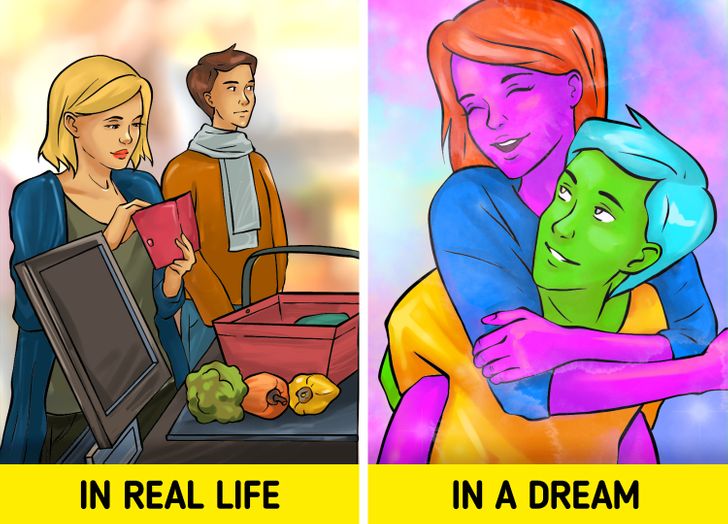 There's a theory that our brains can't "invent" new people, and all the strangers we see in our dreams are either people we've already encountered somewhere or their faces are a combination of features we've already seen. While researchers point out that so far, there's no way to test this theory because of the nature of our dreams, they say this hypothesis still might be true.
The majority of our dreams are likely to be based on mundane elements from our lives, so we've probably already seen strangers from our dreams. We may not remember them because the interaction was brief and meaningless, like, for example, if we see a person in a crowd or on some TV commercial and we don't consciously remember them.
However, there's probably nothing that could prevent our brains from coming up with new faces, but still, they're likely to be based on facial features we've already seen.
4. Doing physical activities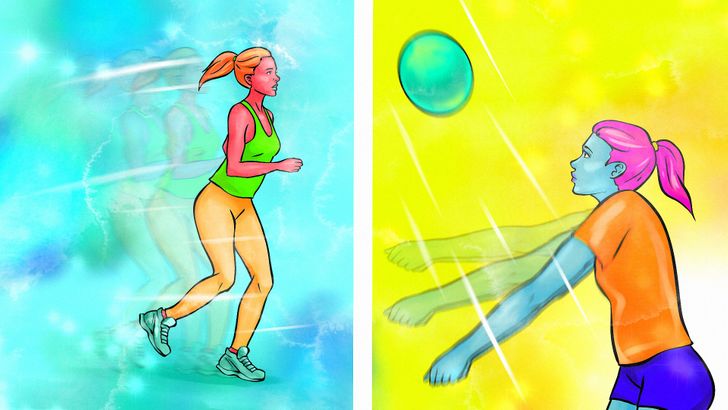 We all have probably been there — you try to run, fight, or jump high, but it feels like you're doing everything in slow motion no matter how hard you try. Researchers suggest that we may perceive time differently while sleeping, both faster and slower.
Besides, we see dreams during our REM sleep, and our muscles are immobilized and relaxed during this time. This way, our brains make sure that we won't act on what we're dreaming about. So this feeling of slow motion may occur because of the lack of muscular feedback or slower neural processing during this stage of sleep.